Discover the people who make Cors'Aventure come alive!
We open the doors of Cors'Aventure to you, starting with the team behind our activities!
Pierre-François BARTOLI
After many years alongside his father, Pierre-François is now the manager of the company. He has thus been immersed in outdoor sports since he was a child.
Passionate about this environment, he has notably become the first speleology instructor in Corsica.
You will find him mainly in the various canyons, but also in kayak and hiking!
François BARTOLI
He first created Cors'Aventure as an association in 1984 and then became its manager in 1990.
His knowledge of Corsica, the different environments, outdoor sports and his experience will certainly make you love the activity with him!
Bruno
A jack-of-all-trades, Bruno is a force of nature who will guide you in canyoning, kayaking, and hiking.
His knowledge of the island, its flora, and its culture will allow you to discover the beautiful island of Corsica in a more intimate way.
Julien
A former elite athlete, Julien will accompany you in kayak on your stays, but also on your day trips. He will guide you in the smallest corners of our beautiful coastline, which he knows like the back of his hand!
Jérémy
A sea kayak specialist, Jérémy joined our team after traveling to many countries.
Passionate about geology and expeditions, he will take you on a trip to share his passion with you.
Marion
She is without a doubt the voice of Cors'Aventure. She is the feminine touch of the team.
A specialist in our stays and tailor-made projects, she will know how to guide you to the one that best suits you.
Cors'Aventure is open all year round, with the people mentioned above forming the heart of the team.
Each season, the Cors'Aventure team is also reinforced by state-certified instructors in canyoning, kayaking, sailing and hiking, to make up a team of about 20 people.
Feedback from customers
Valentine and Cyril: TripAdvisor 5/5: "Thank you to Tanguy for the sea kayaking trip to Isolella. My children (8 and 10 years old) loved it. My 8-year-old son was able to hold a sea urchin in his hand, and he still talks about it. The instructor was very knowledgeable about the history of this beautiful place."
Arnaud: TripAdvisor 5/5: "We were greeted by François in the center of the village of Bocognano. Easy to follow with his 2CV to the base camp 🙂 After handing over the equipment, François asked us to follow him for a 45-minute walk with a fairly sporty climb at the end of the route. But when we arrived at the top, what a spectacle, an extraordinary, magnificent place. The children aged 16 and 10 loved jumping. Thank you to François for making us have a great time as a family, sharing his passion by adapting to nature rather than the other way around, such as not using zip lines over 3 meters.
He prefers jumps or slides. . This is not the case with other companies, as I have seen. I recommend both this descent for its magnificent setting and Cors'aventure, which prioritizes quality over efficiency and takes the time to interact with its customers. It is always possible to avoid most of the jumps for people who are less daring. Thank you very much
But also,
Gildas: TripAdvisor 5/5: "We are back from a canyoning session in the Richiusa River near Bocognano: it was great and perfectly organized and orchestrated by two guides: David and Christina!! They are both very friendly and very professional in knowing how to reassure those who need it, give the right security advice so that everything goes well! Cors'Aventure, you have to pamper these two because the whole group had a great time with them. The canyon is nice, it climbs a bit for access but the reward is at the end of the path: basins with crystal-clear water not too cold thanks to beautiful neoprene suits, zip lines that will delight young and old, a few non-mandatory jumps, natural slides… in a dream setting !!! "
Annec Poitevin: Google Review 5/5: "We had a great time. The site is beautiful and the activities are adapted (13-year-old child). Bruno is at the top and shared his passion with us. In all honesty, it's worth the detour."
Or,
Catherine Perderiset: Google Review 5/5: "A unique experience, thank you to Julien for this immersion in a kayak that allowed us to discover the wild coast of southern Corsica, to recommend and ready to go back with Cors'aventure"
Loïc: TripAdvisor Review 5/5: Kayak trip South: "A real moment of happiness for this journey from Ajaccio to Propriano thank you very much to our guide Maxime Mende for his kindness his availability his patience and his precious advice on magnificent places to discover I recommend more and more"
Jimmy: TripAdvisor Review 5/5: "Top canyoning! We had our eyes full! Landscapes, descents, jumps, … all with a top instructor (Pierre-François)! Even if the access path is a bit technical (we have nothing without nothing!), the circuit remains fun and accessible."
Hélène: TripAdvisor Review 5/5: "We booked an excursion in the Baracci canyon for our group of 10 people. Great time in the company of our instructor Yann. We highly recommend this activity !! Thank you again to Yann for his good humor and his advice"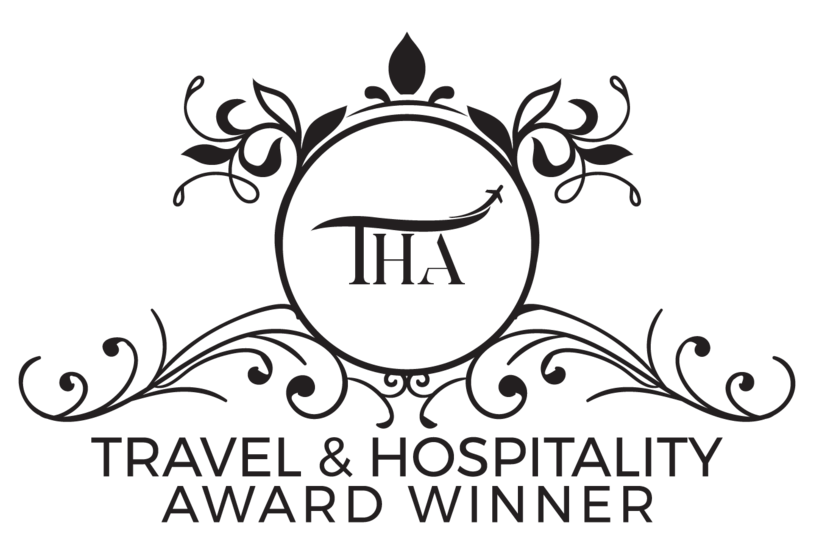 Cors'Aventure was voted "Adventure Tour Company of the Year in Corsica" in 2018.
Travel & Hospitality Awards
Cors'Aventure
Facebook | Instagram | YouTube
---
Legal form: Limited liability company (SARL)
N° SIRET : 35389102100035
Intra-community VAT number: FR24 353 891 021
NACE code: Other sports activities (9319Z)
Registration certificate to the register of tour operators and holiday makers under number IM02A110014
Financial guarantee certificate: GROUPAMA ASSURANCES CREDITS ET CAUTION, number 4000713240/1
Professional civil liability insurance: MMA ENTREPRISE, policy number 113780097
International passenger transport: Licence N° 2011/94/0000187
Member of the convention governing the operation of the Richiusa canyon in Bocognano
Member of the convention governing the operation of the Zoicu canyon in Soccia