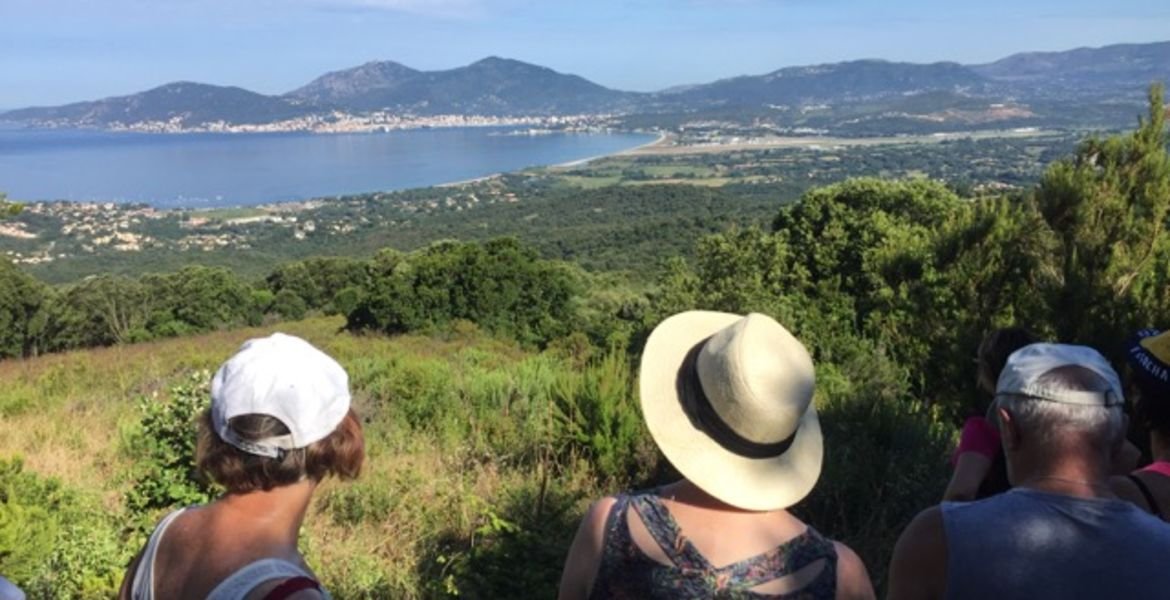 Ajaccio Guided Hiking Tour for Half a Day on the Heights of Porticcio
This hike in Porticcio promises many surprises, with views of the Gulf of Ajaccio and the discovery of the local fauna and flora. It is a great way to explore the island in a fun and educational way!
Ages 8 and up
From April to June, and then in September/October
Half-day, about 2.5 hours
From 5 to 30 people
Corsica is well-known for its hiking trails, which offer stunning views of the mountains and the sea. So, go on a safe half-day hike with our state-certified guides on the Mare e Monti South trail.
We will take the Bisinao-Porticcio stage, which will allow you to reach beautiful viewpoints and enjoy stunning views of the Gulf of Ajaccio. Our guide, an expert on the island's fauna and flora, will teach you everything you need to know about them during the hike and the different encounters you will have.
Accessible to all, regardless of age or physical condition, this hike on the heights of Porticcio combines sport, nature and discovery.
Hiking itinerary
Meeting point and departure at 8:20 am from the Marina Viva hotel in Porticcio.
You will then be transferred by minibus to Bisinao on the heights of Porticcio.
We will finally descend to our starting point by hiking.
Good to know
Accessible to all, including children aged 8 and over.
Approximate elevation gain: 350m
Walking time: approximately 1 hour and 30 minutes – 2 hours
To bring:
A backpack,
a pair of sneakers or hiking shoes,
a hat
a bottle of water
Telescopic poles are not necessary
Meeting place
25 €
per person
Call-us at:
04 95 25 91 19
Included
Transfer from the Marina Viva Hotel to the starting point of the hike
Supervised by a state-certified instructor