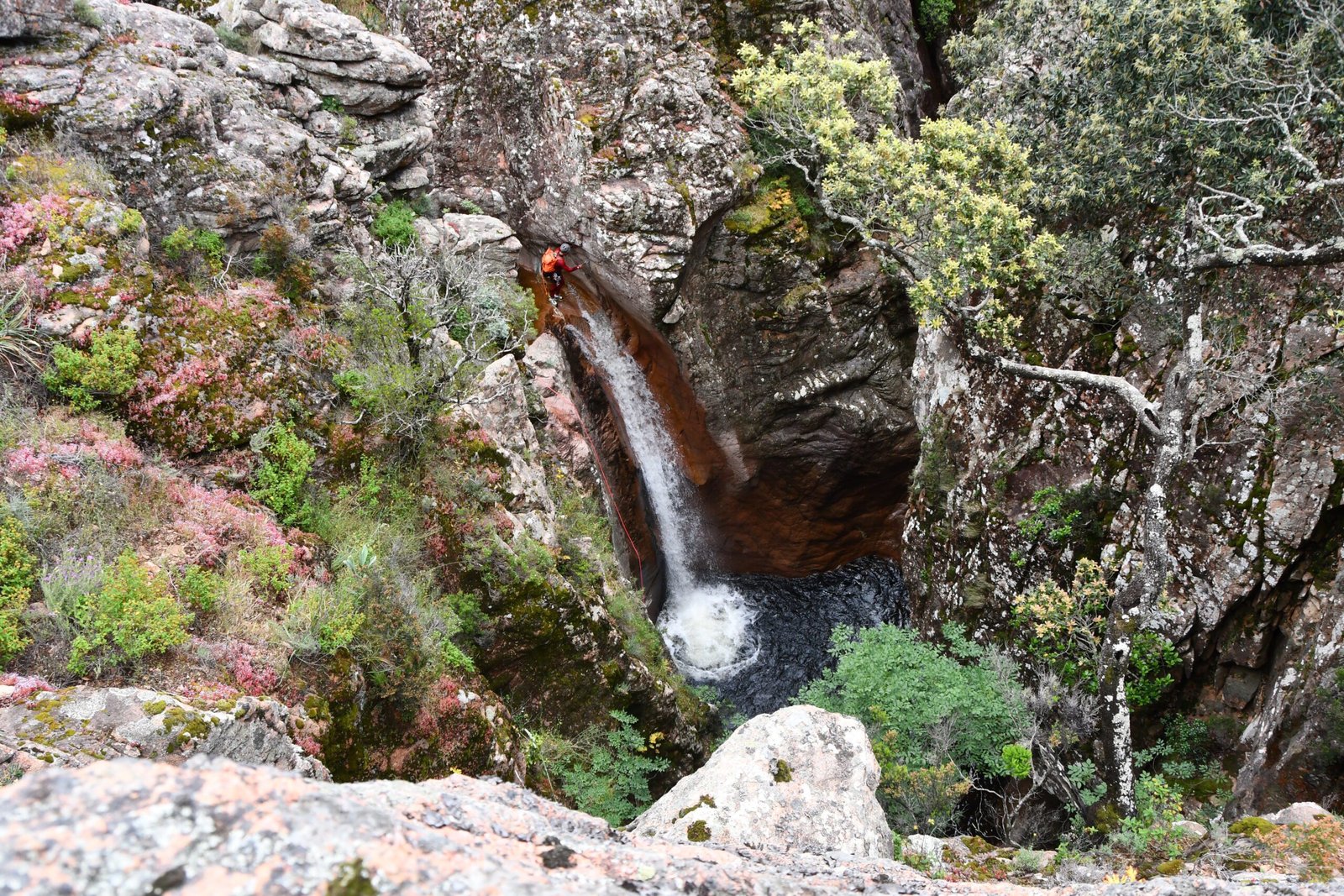 Baracci Canyon: Canyoning in Propriano
Fun and playful, the Baracci Canyon promises you great sensations and an unforgettable change of scenery!
From 7 years old, provided you can swim
From April to October, by reservation
Half-day
Group of 12 people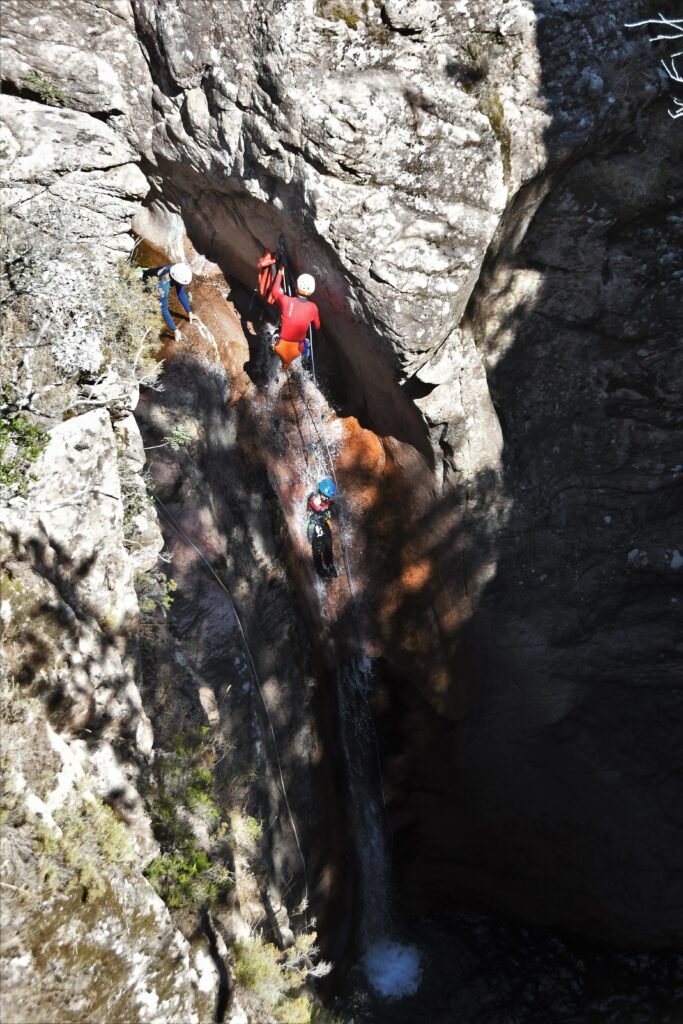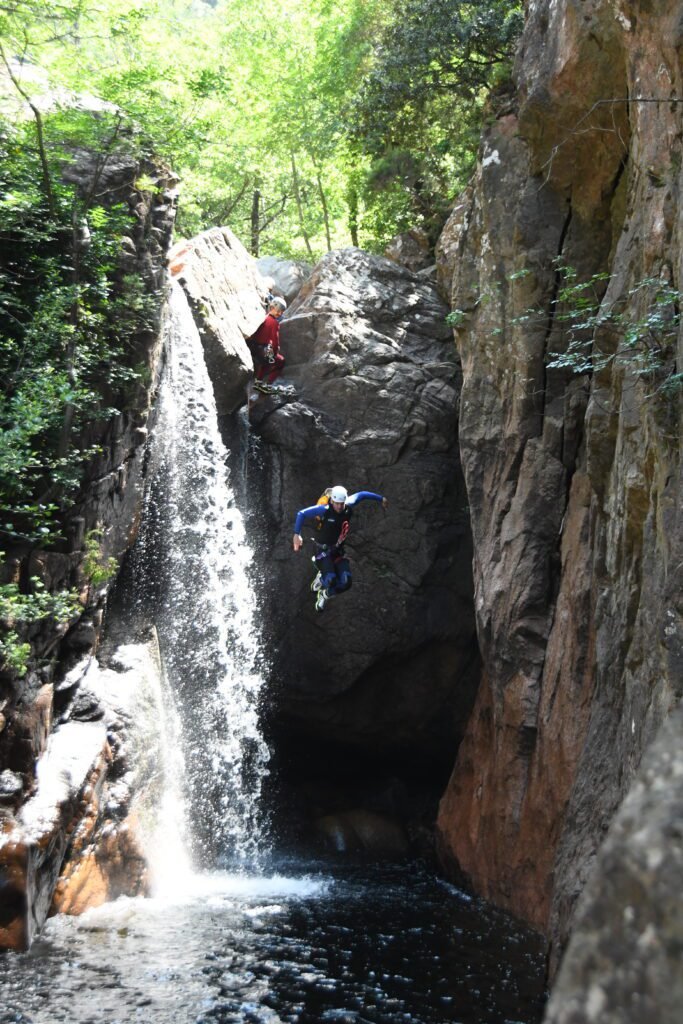 Near Propriano (only 20 minutes), Olmeto, Porto-Pollo, Sartène and Campomoro..
The Baracci is a magnificent canyon decorated with orange granite and translucent pools, offering a playful descent to the rhythm of slides, jumps (never mandatory) and water walking.
Baracci Canyon: How it works
Meet your state-certified instructor in the parking lot and prepare for about 15 minutes.
It will then take us only 5 minutes of walking from the meeting point to reach the river.
The descent of the Baracci canyon takes about 2 hours.
Finally, once the canyon is finished, the walk back will take about 15 minutes.
Good to know
Children from 7 years old can practice the activity, but it is necessary to know how to swim
The Baracci offers jumps up to 9 meters high, to know that they are never mandatory
At the beginning and end of the season, that is to say from April to June and then September and October, the sessions will take place in the morning and in the afternoon
In high season, that is to say the months of July and August), we offer 3 sessions per day: In the morning, between 12h and 14h, and in the afternoon
Here is the equipment that you will need to bring:
Sneakers and a pair of socks (with which you will go in the water). We also offer the rental of canyoning shoes at a rate of 10 €
A swimsuit (shorts are also possible)
A bottle of water
Snack or cereal bars
Attention the use of sunscreen is harmful to the inhabitants of the watercourses !!!
Meeting place
D557
20143 Santa-Maria-Figaniella
20 minutes from the Total station in Propriano. First take the direction Baracci on the D257. Then continue on the D557 in the direction of the hamlets of Burgo and Martini.
Then continue 5 minutes after the exit of Martini, until the small dirt parking lot on the right bordered by a stone wall with sea view.
GPS coordinates: 41.728721 9.003349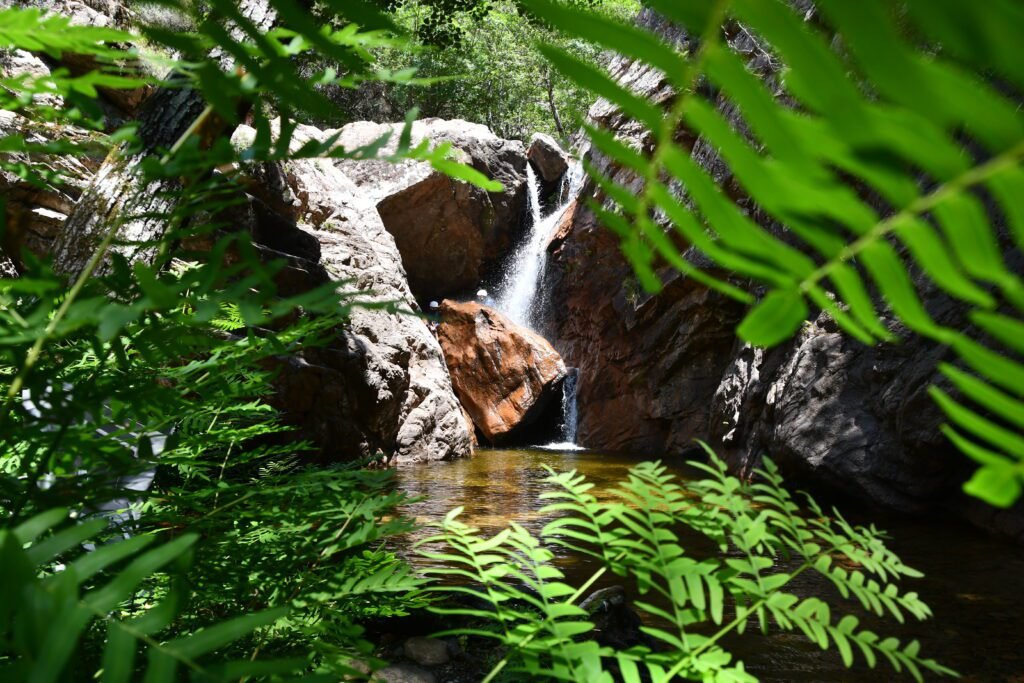 50 €
per person
Or call us:
04 95 25 91 19
Canyoning shoe rental: 10 €
(Sizes 28 to 49)
Included
Helmet
Harness
Wetsuit
Supervision by state-certified instructors